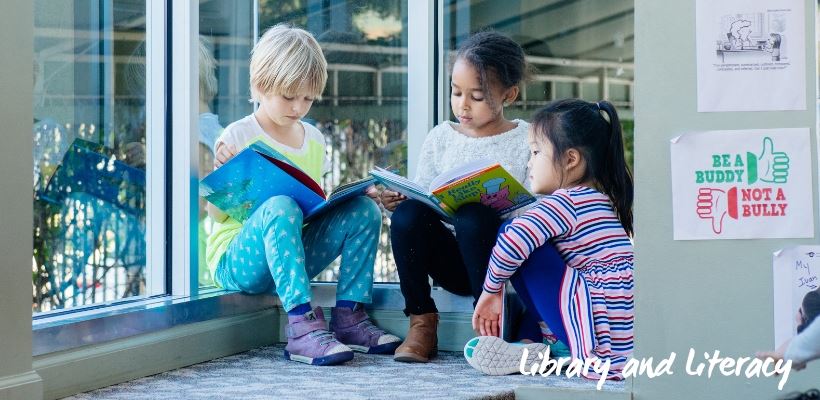 Echo Horizon believes in fostering a love of reading.

Unlike many school libraries, ours is not a 'quiet zone.' Echo Horizon students interact with staff and their peers as they research academic projects or discover characters and storylines that feed their individual tastes in literature.

At 17,000 volumes, we rank at the top of the list when it comes to elementary school libraries. Every student participates in a classroom visit once a week for lessons in information literacy, as well as in textual authority and plagiarism. We also sponsor optional but very popular lunchtime book clubs.

Local authors love to visit our School to read their work out aloud or to conduct writing workshops, finding our students bright and eager to learn. We also have a close affiliation with Children's Book World in West LA and frequently participate in their author workshops.

During our annual Celebration of Books, students challenge themselves to read as much as possible. They create illustrations of their favorite stories and vote on their favorite books for which we have our own Book Academy Awards.

To learn more about our Library and the ways in which it supports student learning and recreational reading, please feel free to contact Claudette Brown, School Librarian.