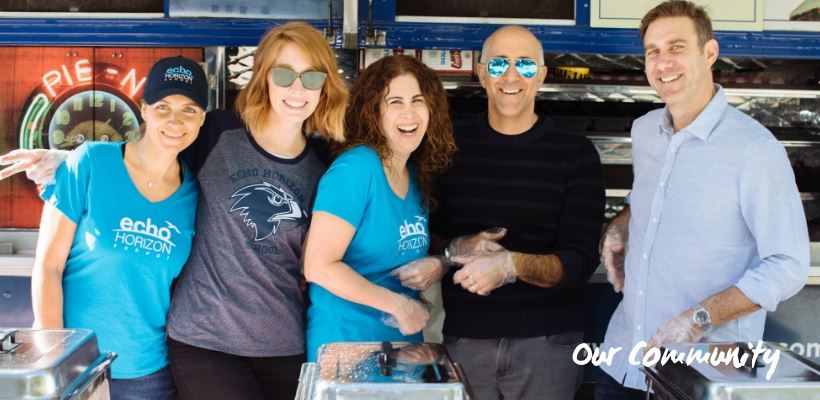 At Echo Horizon, our strength has always been our community. Each family who joins Echo Horizon becomes an integral part of our school family.

Our school thrives on the values of empathy, kindness, support, shared experiences, and mutual understanding. These are the threads that bind us together. Our school community serves as a model, demonstrating how these essential elements foster strong connections among us all.

From our youngest scholars to our most experienced learners, we are dedicated to nurturing an environment where everyone can truly flourish. Guided by these principles, we foster a community that empowers each individual to reach their fullest potential.

Our parents, guardians, students, faculty, and staff are cherished members of a community that embraces and celebrates the unique strengths of every individual.

The Parent Association organizes a dynamic Parent/Guardian Education Series with masterful speakers and field professionals to support our families on a variety of topics. Community events are curated to provide opportunities to promote community building, lifelong friendships and discussions. In addition, there are many volunteer opportunities to get involved at Echo Horizon School.

Feel free to contact Director of Development and Parent Engagement Lisa Sorrentino if you have any questions.