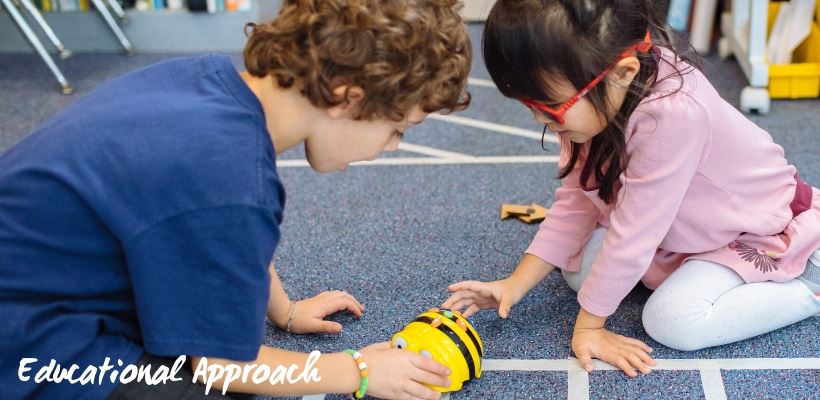 In a traditional system of education, children come to believe that there are right and wrong answers. They learn that an unexpected outcome is something to fear. These beliefs lead to behaviors and thought patterns that limit creativity and personal growth. In contrast, at Echo Horizon, we hold that taking risks and making mistakes are essential to the process of invention and continuous self-improvement. We train our students to view an outcome that doesn't meet their expectations as an opportunity to refine their thinking and approach.

We believe that deep learning comes from the process of introspection followed by iteration. This growth mindset moves the focus away from short-term outcomes towards long-term goals. Equipped with the experience of repeated sucess in working through challenges, our students can meet what life presents them with uncommon confidence. At Echo Horizon we foster a balanced education that focuses on what really matters--curiosity, creativity, kindness, collaboration, and instilling in all students a love of learning.

Our diverse activities and pedagogies allow time to play, create, listen, focus, work hard, relax, connect, collaborate, and work alone. We honor the different experiences and needs of our students and believe there is no one-size-fits-all approach to teaching and learning. As students learn and grow, they develop skills and habits of mind that include flexibility, creativity, innovation, collaboration, leadership, and conflict resolution. Such skills are vital and require multidisciplinary understanding, not isolated learning.

Our whole-school program focuses on considering other points of view and perspectives. Echo Horizon students learn to view projects and problems through multiple lenses and understand that solutions often come when people and content from different disciplines and backgrounds are considered and combined.