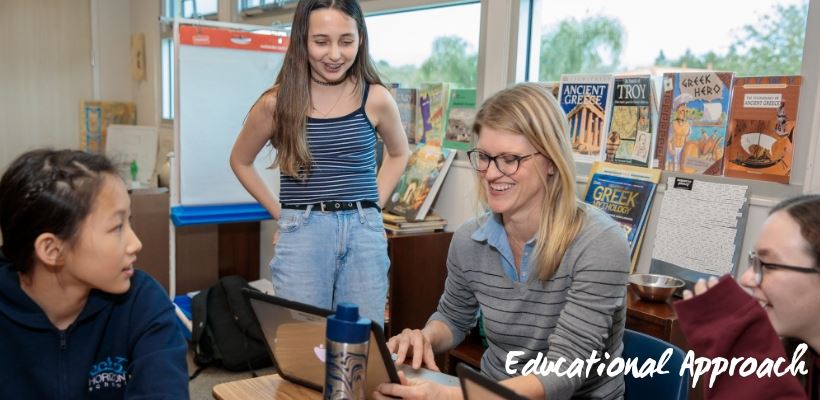 Independent schools often define themselves with the labels "traditional" or "progressive." Education must therefore fit into one of those boxes. Yet at Echo Horizon, we reject the idea of labels because we don't believe that children should have to fit into "either/or" categories as they grow, learn, and develop into unique human beings.

We embrace a "best of both worlds" philosophy that is based on our extensive experience as educational scholars and leaders. Recent developments in research and brain science help us understand the education and development of children, and we remain flexible to adapt as new research and pedagogies emerge. The traditional model of desks in rows, with a teacher in front delivering knowledge while students take notes is a model from the past; the world it served no longer exists. Yet a fully progressive model belittles the importance of foundational knowledge and practice, and may keep children from reaching their fullest potential. At Echo Horizon, our best of both worlds curriculum combines the strongest structures of traditional education with the best researched and evidence-tested innovation. We carefully assess each developmental stage and the needs of each individual student as we build the optimal learning environment for our scholars. We remain open minded and flexible with our approaches while also understanding that some skills must be mastered as building blocks for deeper learning.


To read an in-depth analysis of our educational approach, take a look at "Our Educational Philosophy: The Best of Both Worlds" by Head of School Peggy Procter.