Ecoliteracy & Outdoor Education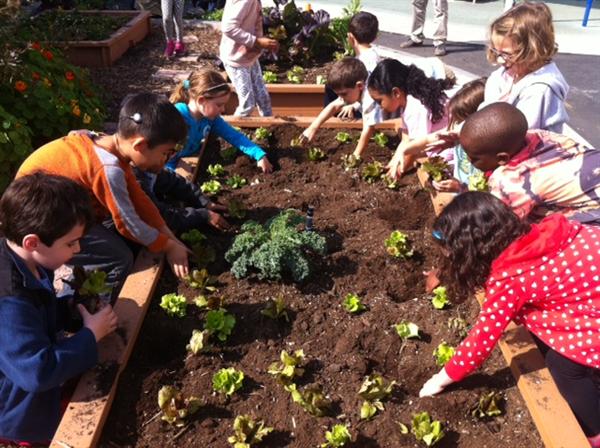 Not everything we need to know can be learned in a classroom. In addition to comprehensive physical education activities, Echo Horizon School students spend valuable time outside, working on our gardening and composting projects.

We enrich our campus-based program with off-site outdoor adventures where children learn independence, experience nature, and bond with each other. Our 4th graders spend four days at Astrocamp in Idyllwild; 5th graders head to Catalina Island; and 6th grade students enjoy a week-long excursion to Pali Camp in the San Bernadino Mountains. On each of these outdoor trips, we study the human imprint on nature and what can be done to correct past mistakes for the betterment of future generations.

These adventures offer an opportunity to gently push our students to step just outside their comfort zones. Activities such as the Skycoaster at Astrocamp, or the high ropes course at Pali Camp, teach Echo Horizon students about trust, leadership, and the value of being a team player.

Building on the concept of interconnectedness and integrating ecological principles and sustainability into school curricula, our students develop the skills to become ecologically literate, confident, and collaborative citizens of their school community.