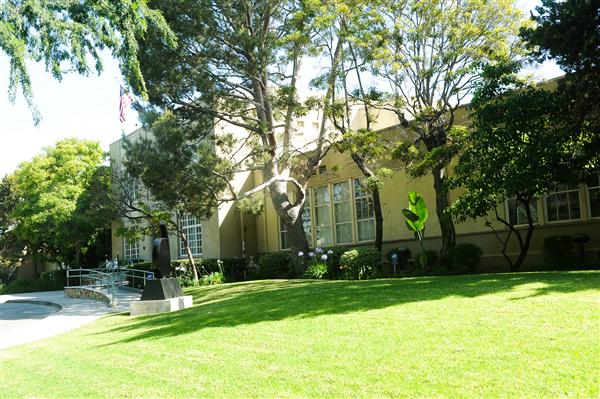 Our Story

Echo Horizon is a vibrant school based in Culver City with a 35-year history of providing Joyful Engaged Learning in an inclusive environment to students in Pre-K through 6th grade. Since the very beginning, inclusion has been an essential part of our school's DNA.

Our story begins in 1983 when Kent and Carol Landsberg established the Kent H. Landsberg Echo Horizon School and Carol L. Procter Echo Center. The goal of this independent Pre-K through 6th grade school was to educate deaf and hard of hearing children (DHH) alongside their hearing peers. The ratio of DHH students to hearing students was set at approximately 10% of the student population to ensure an ideal educational experience for the entire student body.

Kent and Carol firmly believed that this inclusive environment would benefit all students and families, instilling important values such as diversity, kindness, self-advocacy, perseverance, collaboration, and appreciating similarities as much as differences. Echo Horizon students carry these values on to middle and high school and beyond, contributing positively in their communities and around the world.

Board of Trustees

The Echo Foundation Board of Trustees governs the financial, administrative, and educational operation of the school. It is a California not-for-profit corporation.

Administrative Staff

Head of School

Assistant Head of School, Director of Counseling, Community Engagement and Inclusivity

Director of Echo Center

Director of Admission

Director of Curriculum

Dean of Students, Director of Extended Day, and Community Service Coordinator

Director of Finance and Business Operations

Director of Advancement

Faculty

8 DHH Credentialed Co-Teachers

13 MSI/SSI Credentialed Co-Teachers

1 Art Specialist

1 Music Specialist

1 Dance/Theatre Specialist

2 Physical Education Specialist

1 Librarian

1 Maker/STEAM Coordinator

Certification

Echo Center is certified by the California Department of Education as a Nonpublic School

Accreditation

Echo Horizon School is accredited by the California Association of Independent Schools and the Western Association of Schools and Colleges.