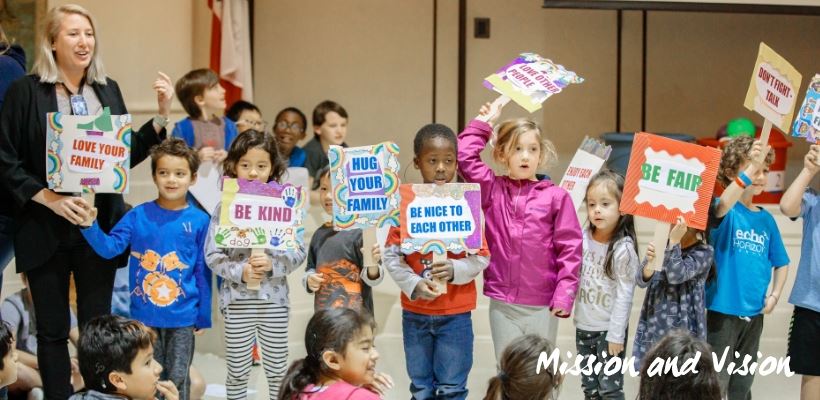 Echo Horizon School Mission Statement

The mission of Echo Horizon School and its Echo Center is to educate children in a collaborative environment that is academically challenging and developmentally appropriate. We actively promote mutual respect, individual responsibility, and ethical action. The Echo Horizon graduate is an inquisitive and critical thinker who brings creativity, kindness, and self-reliance to the life long journey of learning.

Our Educational Approach

Since our founding in 1983, we have developed a balanced and dynamic approach to education by fostering a warm, nurturing environment that values character education as much as academic rigor. Nationally recognized for our ability to leverage technology that optimizes and creates multi-dimensional learning, Echo Horizon's teaching approach emphasizes social and emotional growth, critical thinking, autonomy, resilience, and social responsibility.

To promote inquiry, independence, and innovation, we provide opportunities for students to explore, discover, and create. We place a strong emphasis on ethical behavior and appreciation for diversity, creating a warm, heterogeneous community that fosters open-minded thinking and tolerance. The fact that 15% of our children are deaf or hard of hearing has a profound and positive impact on all Echo Horizon School students when it comes to the acceptance and appreciation of differences in others.

Finally, we believe in the importance of giving all children opportunities to be truly outstanding, whether it's in the classroom, on the stage, or on the playground. The result is an environment where students respect and admire one another for their individual strengths and triumphs.