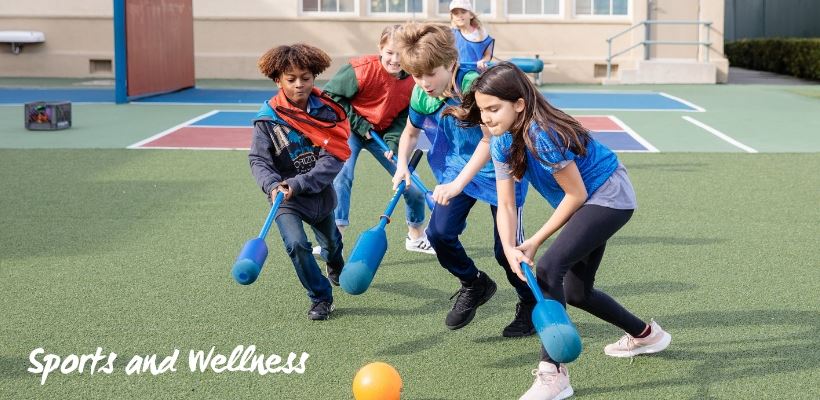 Echo Horizon's researched and evidence-based Sports and Wellness program helps students lead physically active and emotionally healthy lives with activities and courses designed for varying developmental levels within each grade. We believe physical, mental, and emotional wellness are all vital in helping students become their best selves.

Healthy Body, Healthy Mind

Our experienced teachers help students learn to self-regulate and increase their self-awareness. Students take part in yoga, meditation, and mindfulness practices to learn to apply reflective and mindful engagement to all aspects of their lives.

By developing self-awareness and building healthy habits of body and mind, students can move into a deeper emotional space and experience gratitude, optimism, and joy. They develop the grit to persist through challenges and the resilience needed to rebound from setbacks.

When they use sports to grow, students build healthy habits of body and mind for life. They focus on fair play, learn to be great teammates through collaboration, and improve their sports skills.

Please click here for more information about our Athletics Program.