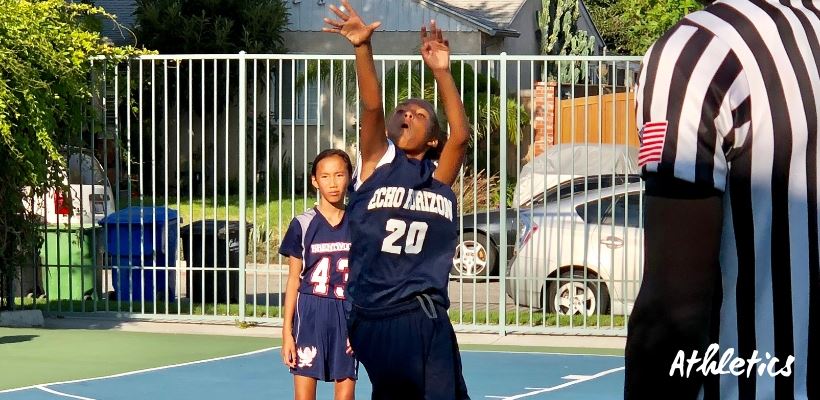 Philosophy

The Athletics Program at Echo Horizon School believes in using afterschool sports to enhance the physical, mental, and emotional wellbeing of its students. The coaches will align their methodologies and interactions with student-athletes using Echo Horizon's Points of Pride and Flourish Program. We emphasize equity and inclusivity, character education, collaboration, fair play, and a growth mindset.





Policies:

Echo Horizon Athletics has a "no cut" policy; all students who want to participate on a sports team will be allowed.

We believe in equal playing time for each student-athlete, unless a child is sick, injured, or too tired to play.

Parents or guardians must sign their children out after each game or practice.

Parents are expected to let Jake Willens or Felix Alvarado know 24 hours in advance if a student will or will not be attending a game.

Parents must have concussion forms and athletic waivers submitted to the Front Office in order to participate.

Please contact Jake Willens or Felix Alvarado with any questions.





Participants

Students in grades 4–6 may participate.

Sports Offerings

Fall: Co-ed Flag Football and Girls Basketball

Winter: Boys Basketball and Girls Volleyball

Spring: Co-ed Soccer, Co-ed Track and Field*, and Boys Volleyball

*Track and Field will only have one meet in May.





Sign-ups

Email the Front Office (reception@echohorizon.org) to sign up.

Fall sign-ups begin on August 28 and close on September 11.

Winter sign-ups start December 16 and end January 10th.

Spring sign-ups begin March 16th and close April 10th





Practices/Clinics

Each team will practice once a week after school from approximately 3:20 to 4:30 and play a game or match approximately once a week.

Participating students will meet a member of the Athletics staff on the big yard for a supervised snack between 3:00PM and 3:20PM (before practice begins).





Cost

Co-ed Flag Football= $70

Girls Basketball= $70

Boys Basketball= $70

Girls Volleyball= $70

Co-ed Soccer= $70

Co-ed Track and Field= $70

Boys Volleyball= $70

Track and Field= $40





Away Game Transportation

Bus transportation will be provided for away games, and parents or guardians are expected to sign-out and pick up the children promptly either at the game or back at school when the bus returns.