Honoring This Historic Moment
Posted by Peggy Procter and Julia Blount on 4/12/2022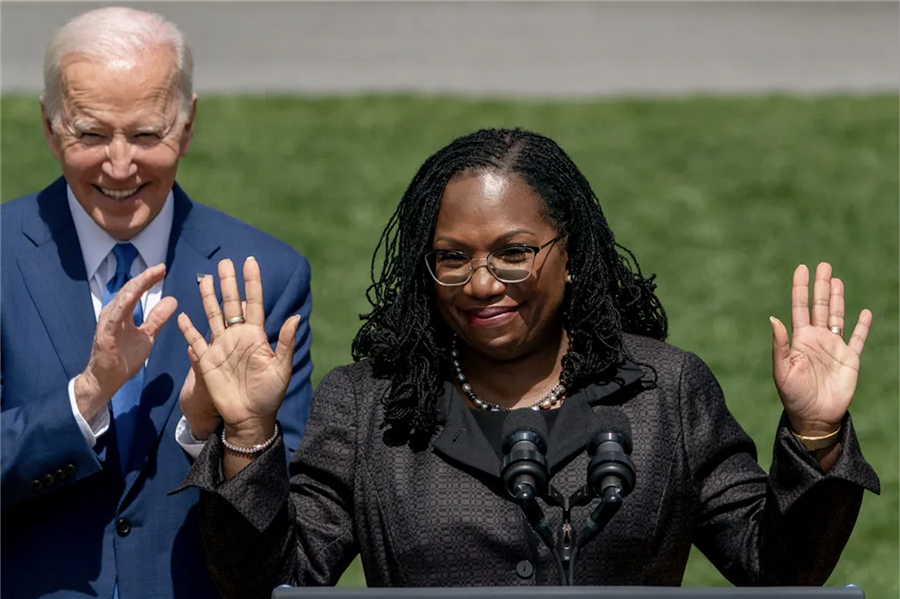 Each and every day, whether during an Admissions meet and greet or talking to a family in the park outside of my house, I emphatically share the many "superpowers" that make Echo Horizon such a spectacular learning community. While we possess SO many superpowers, there is one that stands out to me above the rest, and that is our beautiful diversity, founded on our Echo Center and representing the incredible mosaic of humanity that is Los Angeles. It is this incredible diversity of ideas, abilities, ethnicities, socio-economic backgrounds, and family structures, to name a few, that allow our children, families, and faculty/staff members to reach their fullest potential as scholars, educators, citizens, and community members. It fills me with so much joy, enthusiasm, and optimism for our future, even in difficult times. It makes me work tirelessly each and every day to ensure that our children feel seen, valued, and respected so that they can believe that a bright future awaits them.
Today, Judge Ketanji Brown Jackson became the first Black woman to be elevated to the Supreme Court, "the pinnacle of the judicial branch", bringing celebration to so many who have long awaited this historic moment. And, let's think about the implications for the future. Senator Chuck Shumer of New York summed it up well by saying "How many millions of kids in generations past could have benefitted from such a role model?" I am thrilled by the positive impact she will have on the children of Echo Horizon and on all children, and especially on the children of color in our great democracy.
As a woman in my fifties, I was lucky to have a mother who graduated from college, moved on her own to the Big Apple, and worked in a chemistry lab at a New York hospital. She was gutsy, brilliant, strong-willed, and unafraid to challenge other people's ideas. And yet, at age 32, under much pressure from those who worried that she was "getting old" and "missing out", she dropped it all to marry my dad and promptly have three children, all daughters! For 20 years, she was an amazing mom and homemaker, until she decided to return to work, against my Dad's wishes, as a part-time secretary at an insurance company. And I love telling the next part of the story, which is how, a year later, her boss begged her to join him full time because she was so talented, which she did, without telling my dad. He only learned of this move and her slight "omission of truth" when he did their taxes and questioned why her salary had doubled. As you can see from these stories of my #1 role model, I was destined to become a strong woman, and it's little surprise that I possessed the drive and ambition to become a Head of School.
And yet, I was, and will always be, surrounded by privilege for so many reasons—to be white, financially stable, well-educated, and able bodied, to name a few. (Though I am slowing down a bit in my handball game and the 5th and 6th graders, on occasion, can beat me!) I cannot even begin to imagine the barriers that Judge Brown Jackson faced, despite us being of my same generation, to achieve her dreams and goals. I cannot imagine the racism she faced as a child, young adult, and professional as she strove to get her degrees and to become a lawyer and judge, racism that continues to rear its head at her even today.
In order to learn more and broaden even my perspective on this historic moment, I have invited the one and only Ms. Blount, Director of Upper Elementary and Director of Justice, Equity, Diversity, and Inclusion (JEDI), who identifies as a biracial Black woman, to co-write this blog and share her thoughts and perspectives with us below:
It has been an honor to have the opportunity to lead our school's JEDI efforts in collaboration with Liza DeWitt this year. Today, I happened to substitute teach 5th Grade humanities, which includes a focus on United States history. We paused to review students' study of civics and discuss the process of nomination to the Supreme Court. Then we watched a brief clip of today's confirmation and spoke about the historic nature of Judge Jackson's nomination. Students were surprised to learn that she is also the first former public defender ever to be nominated. While the purpose of acknowledging this moment was to bring current events into a social studies lesson (as always!) many students broke into spontaneous and authentic applause as the final tally was announced on screen. You may have seen the viral photographs of Leila Jackson, one of Judge Ketanji Brown Jackson's daughters, watching her mom at the confirmation hearings. Many of our own students wore similar expressions as they watched. I am proud that our graduates not only leave Echo Horizon with an age-appropriate understanding of our country's complex history, they also graduate knowing the importance of celebrating resilience, joy, justice, and progress.
Personally, I could not help but watch Vice President Kamala Harris as she announced the Senate's final decision. I am sure that both Vice President Kamala Harris and Justice Jackson, like myself and Peggy in our own ways, have been "the only one" in a room many times. I see such power in a moment in time where there is not just one, but two Black women in the upper echelons of American government. Like Peggy, I could not help but think of all of the strong women in my life who have supported me in my journey, even when their own dreams were limited by the society around them. To see Judge Jackson's expertise and excellence recognized and celebrated brought tears to my eyes.
Our Justice, Equity, Diversity, and Inclusion (JEDI) Statement of Values reads: "Our beautiful diversity is a source of strength, excellence, joy, and creativity. We stand in solidarity with those who have been historically marginalized in our fight for a just and humane world. We celebrate you, we see you, we love you, and we are infinitely better because you are part of our community."
Today, we celebrate you, Judge Ketanji Brown Jackson, for your brilliance, your courage, and your willingness to fight, against all odds, to ensure that ALL of the children of our country can see themselves as leaders, changemakers, and valuable contributors in our society. We can't wait to see how your leadership and modeling impacts our Echo Horizon students today and in the future. Thank you for helping them to change the world by making it a better place for all!