Posted by Peggy Procter on 11/20/2019 9:00:00 AM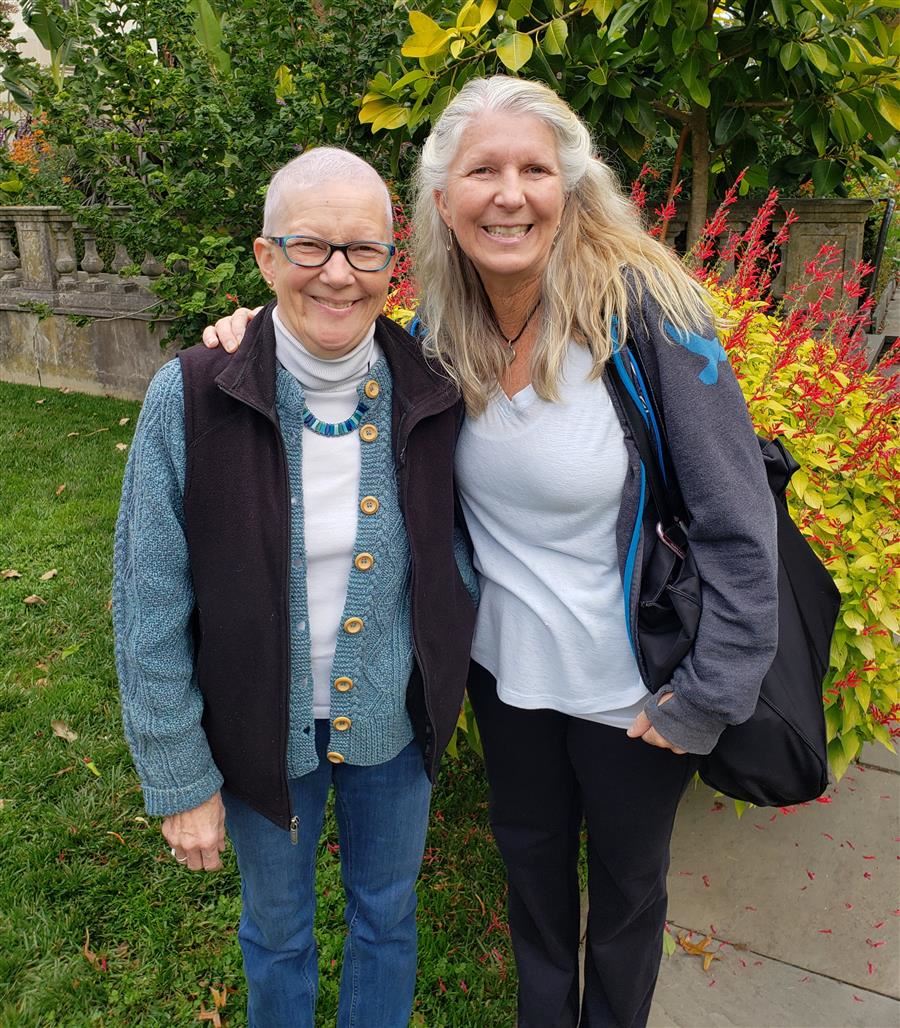 Each year around Thanksgiving, I pause to write my annual gratitude blog. Some years I look outward at the world around me. This year, my blog is deeply personal.
In April, my eldest sister Prudy was diagnosed with stage three/four ovarian cancer. As you may know, I have three sisters—Ellen and Katie from my mom and dad, and Prudy, my half sister from my dad's first marriage. While Prudy did not live with us growing up, she was an integral part of our family. As she was 10–14 years older than the three of us, she served as our hip, cool older sister, frequently babysitting, coming to the house with her boyfriend, now husband, Bruce, and sharing stories of college. Whatever questions we were too embarrassed to ask our parents, we asked Prudy, who answered us thoughtfully, without ever making us feel juvenile or silly. I imagine that it must have been hard at times to be her, feeling left out of our close trio of sisterhood and distanced from our larger-than-life father, but she never complained. She cherished her moments in our home and in our tight knit family circle, and embraced her life as an only child of a single mom.
On the first day of April, we learned of her dire diagnosis, which had gone unnoticed for quite some time. There is a reason that ovarian cancer is called the "silent killer," as you often don't have any signs that you have it. Prudy, not surprisingly, was open, upbeat, and strong throughout her battle. She took on the most aggressive treatment, which included chemotherapy and surgery. She lost her hair and her appetite. She spent months on the couch, feeling terrible with little or no energy. But throughout, she remained positive and calm. When my sisters and I would visit, we'd spend hours at the breakfast table filled with food she couldn't eat and tell stories, share laughter, and tears. If she got tired, she'd excuse herself quietly, without a fuss, leaving us to keep the party going.
On November 15th, I received a message on my phone from Pru in her steady, thoughtful voice. "Just a quick update to let you know that I got the results and I'm cancer free. No need to call back. Just wanted to let you know so you'd stop worrying. Big hugs to John and Sidney from me." No hysteria, no big announcement, just Prudy sharing news as if it were another day.
Having lost both of our parents, there's no doubt that Prudy quietly assumed the role of elder stateswoman of the Procter clan, quietly looking over her three baby sisters. Even when it was hard to ignore that we might lose her, she somehow assured us every step of the way that everything would be okay. How lucky we are to have been given the gift of however many more years with my beloved older sis.

At this time of thanksgiving, I feel deep gratitude for all those whom I call family—my biological family and my Echo Horizon family. You fill my life with joy, friendship, and love, and for that, I am eternally grateful. May your break be restful, peaceful, and full of heartfelt connection with self and others.