Reflections on the College Scandal
Posted by Peggy Procter on 5/31/2019 10:30:00 AM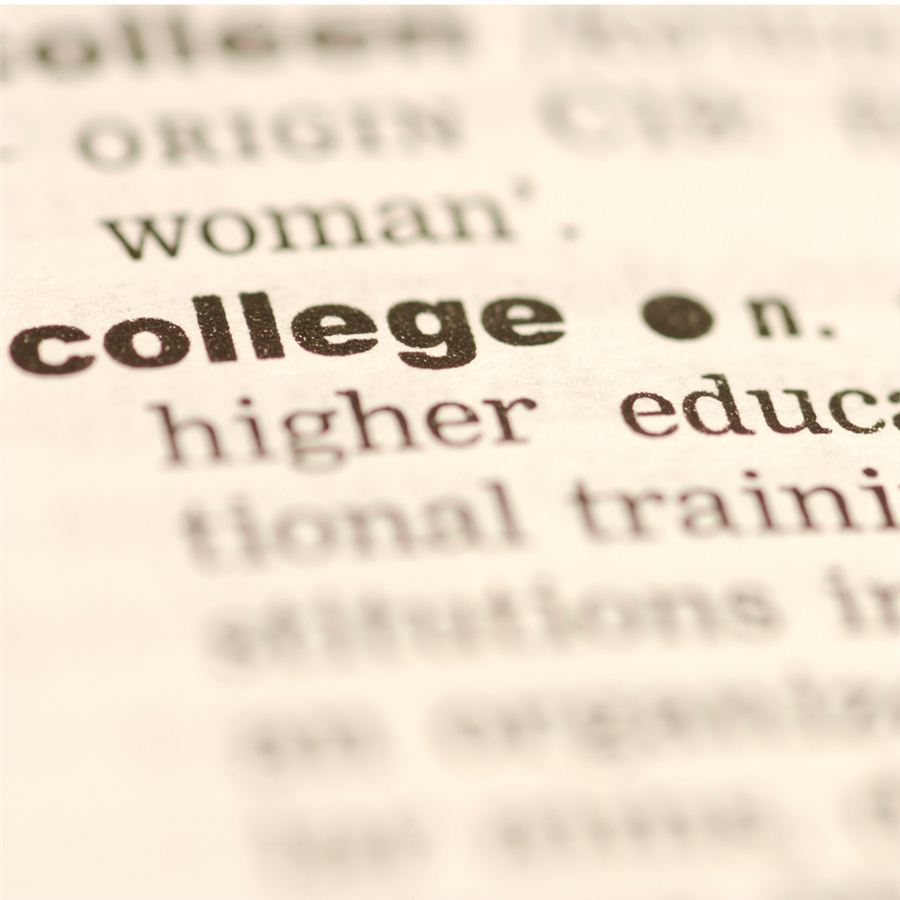 As the flurry of news spread this spring about the unbelievable and widespread college admissions scandal, I must admit I tried to disconnect from it by thinking "Thank goodness I don't run a high school anymore." But my efforts to brush it aside failed, because I knew deep in my heart that the pressure and anxiety don't start when students reach high school, but much earlier. It's vital that elementary school educators and parents reflect thoughtfully on this scandal and examine our own beliefs and practices to ensure that we aren't planting the seeds that ultimately lead to such distress and unethical behavior.
One of the first places I turned to for wisdom and reason after the scandal broke was Challenge Success, a program at Stanford University's Graduate School of Education that partners with K– 12 schools, faculty, families, and communities "to embrace a broad definition of success and to implement research-based strategies that promote student well-being and engagement with learning." Roger and I spent many years leading the Challenge Success initiative at our previous school, so we are well-connected with this phenomenal organization. Stanford GSE Research Associate Paul Franz wrote with wisdom and courage in his recent blog:
"The admissions scandal is sad not just because it represents a violation of trust, but because it lays bare how harmful our assumptions about higher education are. Many in our society sincerely believe that the difference between admission to an elite college and rejection from the same is the difference between success and happiness, on the one hand, and poverty, misery, and failure on the other. That's simply untrue. . . . We can do better by our students . . . by changing the narrative around success and scarcity in our culture. There are many kinds of success, and many roads to get there. If our definition of success costs us the health, well-being, engagement, and emotional development of our children, or our own personal ethics, we should reconsider that definition."
As an elementary school leader, I am excited to have the opportunity to work closely with parents, students, faculty, and staff to challenge this dangerous narrative of success early on, ensuring our Echo Horizon graduates a better chance at engagement, well-being, and a healthy self-awareness and confidence. Echo Horizon's motto, which I adore, is "Joyful Engaged Learning." Learning should not be a tedious or painful experience. While yes, it is often challenging, hard work, it should excite and inspire our children to question, imagine, and better understand themselves and the complex world in which we live. Our teachers, leadership team, and counselors work closely with parent/guardians to understand developmental benchmarks and suggest positive strategies as we navigate the elementary school experience together.
Over the past two years, I have been honored to work with our dedicated faculty on initiatives like creating inclusive classrooms where all students feel safe, valued, and heard; creating cultures of thinking where inquiry, questioning, and exploration are welcomed; developing a mindful social-emotional learning initiative that values character and kindness over personal achievement; and instilling in all students a growth mindset in which mistakes are viewed as an important and necessary step towards learning, discovery, and self-improvement.
At Echo Horizon, we believe the powerful words of Martin Luther King: "intelligence plus character — that is the goal of true education." Our teachers seamlessly weave academic learning with character development: mathematical lessons reinforce the character traits of curiosity and optimism, science lessons incorporate the SEL traits of interconnectedness and kindness, MakerSpace lessons emphasize growth mindset, and literature lessons encourage introspection and gratitude.
Students are more likely to retain and engage with concepts that they connect to and relate with. When learning is connected to feeling, the learning is deeper and more relevant. At Echo Horizon, we create dynamic and balanced classrooms because we know how important trusting relationships, emotional safety, and engagement are for children. A report by the National Research Council Institute of Medicine reinforces this belief: "Children grow and thrive in the context of close and dependable relationships that provide love and nurturance, security, responsive interaction, and encouragement for exploration."
Last year, I loved engaging with our fourth-grade students during their unit that revolved around the book Wonder by R.J. Palacio. Roger, Meg, and I partnered with the teaching team to create vibrant discussions and lessons around inclusion, friendship, relational aggression, similarities, and difference. In our effort to support our students during this unit in building empathy, we partnered with the Los Angeles Museum of the Holocaust to learn about Jewish life before the war and to explore concepts of identity, diversity, stereotyping, and resistance. The students also participated in a bread-making and braiding activity with Holocaust survivors and learned about their families and their childhood stories. Finally, we headed downtown on opening day to watch the newly released movie Wonder with the rest of the upper grades. Our fourth graders enjoyed this wide variety of activities while also focusing on the foundational skills of vocabulary, reading fluency, reading comprehension, and writing.
There is a quote from the book that stays with me always, and that seems important right now when this scandal demonstrates that society is struggling to make good decisions about what matters. "When given the choice between being right or being kind, choose kind." Just like Auggie Pullman inspired me in the book and the film Wonder, our Echo Horizon students and teachers inspire me each and every day with their unwavering commitment to doing and being better—as friends, role models, citizens, scholars, and human beings.
Resources:
R.J. Palacio, Wonder, Alfred A. Knopf, Inc., New York, 2012.