Reflections from the Big Sur Coast
Posted by Peggy Procter on 5/1/2019 7:00:00 AM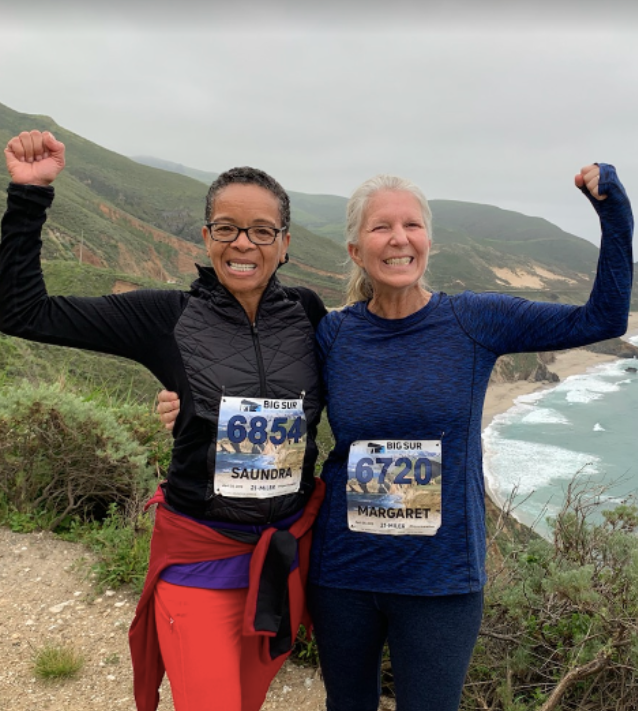 There is no place more stunning than the rugged Big Sur coast, with its green hillsides, jagged rocks and crashing waves, water in hues of blue and turquoise, and isolated coves that can only be glimpsed from a distance. I had the joy this weekend of spending a LONG time on the coast, savoring the views while pondering my existence.
I am not a runner. I have never been one; I don't aspire to be one. But running has played a role in my life and taught me many valuable lessons. I ran for the first time in college, along the beautiful trails outside of Hanover, New Hampshire. I ran in Zermatt, Switzerland, as a means of exploring the trails that I would lead my students on during afterschool activities. I ran again during my year abroad in Spain in the Parque del Retiro of Madrid and in the towns and hills outside this great city. And just this past weekend, I ran along a 21.2 mile stretch of the Big Sur coast.
To me, running has always been about learning and discovering. What did the beautiful areas outside of the Dartmouth College campus look like? Who lived there? How did they live? Did their lives connect to the lives of the thousands of students studying at the college? In Zermatt, who were the men and women who walked in the mountains every day grazing their cows? (Yes, they had cowbells!) In Madrid, how did the families who lived in this big city escape the urban sprawl and connect as friends and families in their beautiful park? And finally, how might I explore the rugged California coast without doing it from behind the glass window of a fast-moving car?
Along with the exploration of new places, running for me has always been about connecting —with nature, with myself, with the people of the place, with a running partner. I met some of my best friends at college on those trails and I've deepened relationships with friends and colleagues through the challenge of a long run. I've met people from different cultures and backgrounds when I stopped for water along my route or when I knocked on a door because I was lost and couldn't find my way back to the train station.
On Sunday, Saundra Sparks and I watched the morning turn from dark to light among the majestic trees of Andrew Molera State Park. There was a chill and dampness in the air that is rare in Los Angeles. At 6:30AM, the race began. While many runners sped along looking at their watches and clocking their paces, Saundra and I took our time, savoring the views, snapping a photo or two, cheering on the female marathoners who sped by us at an unfathomable pace. We had enough breath to chat along the way and I learned more about Saundra's life journey; her first trip to Africa and climbing Mount Kilimanjaro; and what it feels like to be an African American runner amidst a sea of white. We paused here and there to snap photos and to listen to the music along the route—taiko drummers, a jazz band, and a pianist dressed in a tux at his grand piano! A high point for me was rounding a bend and hearing disco music blasting and then spotting a dancing Tyrannosaurus Rex. I gave Saundra that look and she rolled her eyes, and then yes, I sprinted to the dinosaur and wasted precious energy and time humiliating myself with some disco moves. No one else on the route stopped to join me, they kept their heads down, focused on their time and the ground beneath their feet. But that moment of connection and silliness served me well; I started up the hill after my dinosaur break with a big smile on my face and renewed energy.
Big Sur is a magical place that reminds me of all that exists both within and just outside of the beautiful and complex city we call home, Los Angeles. And running reminds me each day to slow down, observe all that exists around me, and connect with it. Why go fast when there's so much to miss? We try to teach our young scholars at Echo Horizon that it's not reaching the destination that matters, but the journey and all that you learn and experience along the way that truly transforms you.