Choosing the Right School
Posted by Peggy Procter on 2/22/2019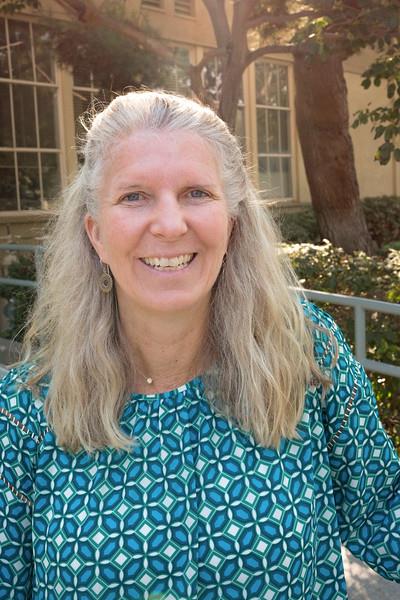 As I reflect back on my own search to find the right school home for my daughter, I am reminded of both the anxiety and the beauty of the process. I think of our prospective parents and of our Echo Horizon parents who are considering middle schools, and the questions they are asking. Do we have enough information to make this decision? What will it be like to go to x school? How well will our precious child do at x school? None of these questions are fully answerable, as the future is unknown and who and how your child will react to any situation is impossible to predict. As parents, all we can do is our best—ask good questions, explore our options carefully, and ultimately to trust our instincts that we know what is best for our family in this particular moment. As G. F. Bradenberg, teacher and blogger, stated in a Washington Post article to parents seeking schools for their children, "Nobody is a better expert than you are."
The anxiety: My daughter walked into her interview and visit day pretty overwhelmed. She picked a fight with her dad right outside the building, and proceeded to share her negative vibes and energy with—yes—the Director of Admission. When my husband told me I was horrified, and thought about what a terrible parent I was, as clearly, it was my fault that she was being bratty. How had I not prepared her? Why hadn't I fed her a better breakfast? Luckily, she did recover and was able to show her positive self during the visit. The Admission Director reassured me that acting out is developmentally appropriate and normal during this process. Phew.
The beauty: The decision about which school to select is an opportunity to focus on what your family values and what type of environment you feel your child and you, as parents/guardians, will thrive in. Selecting a school helped me to hone in on a few key beliefs: that kindness matters, that diversity and inclusion matter, and that curiosity and scholarship matter. I wanted a school that would welcome all of the questions and wonder that my little girl has in her head. I wanted a school that saw her for exactly who she was in that moment and that could honor that person despite deficiencies and missteps. I wanted a place that valued community and that would challenge my daughter and my family to broaden our perspective and teach us more about the world and other people's stories. I wanted a place where joyful learning was at the center of it all; a place whose graduates are confident, curious, and kind students. I encourage you all to take the time to reflect on your own family and what matters most to you, as matching your values to an institution's values is so important.

In closing, I want to share with you some wisdom from an article in The Atlantic by Gail Cornwall. She states how important it is for parents to consider a wide array of factors when considering a school. She suggests that parents search for "better information—information on things like the relationships between teachers and students, how students interact with each other, and the degree to which students are engaged and happy to be there." At Echo Horizon, we believe in academic excellence in a diverse and balanced environment, where all faculty and staff care deeply for children and where students and families are seen, heard, and valued. For our prospective parents: If our mission matches your values, we truly hope you'll join us for a journey of Joyful Engaged Learning. And please, don't hesitate to reach out to me or any member of my Admission or Leadership Team if you have any questions or just want to talk more with someone about this process and our school. We want what you want—the best school/home fit for you and your child and family.
_______________________________
1 Jay Matthews, "9 ways to pick a great school for your child," the Washington Post, February 16, 2012.
2 Gail Cornwall, "Why Parents Make Flawed Choices About Their Kids' Schooling," The Atlantic, October 18, 2017.