Creating Cultures of Thinking
Posted by Peggy Procter on 8/31/2018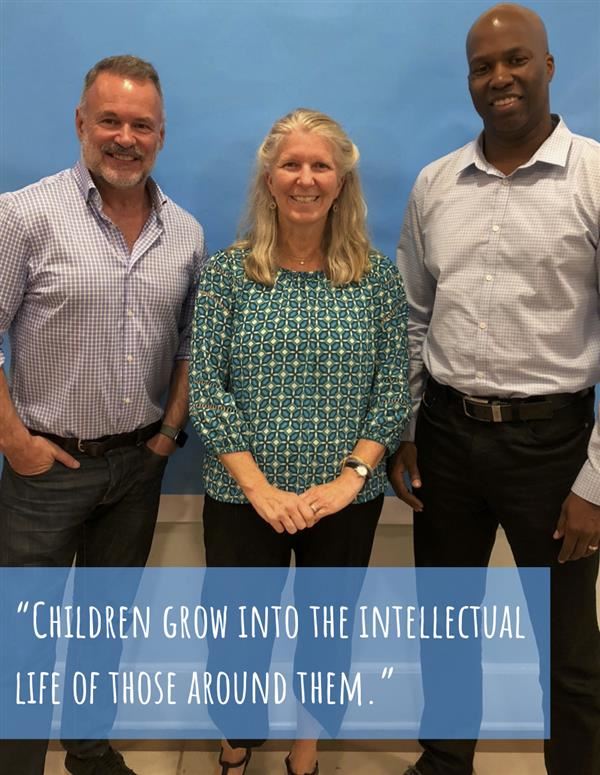 Dear Echo Horizon Community,
I can't believe that our new school year is off and running! While the adults had a lovely summer in our quiet building planning, preparing, reflecting, and researching, we truly missed the joy and laughter of our young scholars and their awesome parents/guardians.
This summer was filled with deep thinking about our students' education. The majority of our faculty attended professional growth conferences and workshops in innovative pedagogy, equity and inclusion, social-emotional learning, and curriculum development. The entire team engaged in an important summer read, Creating Cultures of Thinking: The 8 Forces We Must Master to Truly Transform Our Schools by Ron Ritchhart, Senior Research Associate with Project Zero at the Harvard Graduate School of Education.
Ritchhart's book is about transforming schools and classrooms into amazing learning communities through the active and intentional shaping of school culture. In the introduction, he states that "As educators, parents, and citizens, we must settle for nothing less than environments that bring out the best in people, take learning to the next level, allow for great discoveries, and propel the individual and the group into a lifetime of learning. This is something all teachers want and all students deserve." Ritchhart calls for us to move away from the view of ". . . teaching as transmission and toward the creation of a culture of thinking and learning in which curriculum comes alive." The eight forces of transformation include:
Modeling

Opportunities

Routines

Expectations

Language

Interactions

Time

Environment
Each chapter focuses on one of these forces and gives us an in-depth analysis of its importance and the strategies that educators can use in their classrooms and schools to make thinking a priority.
We had the good fortune to have Mr. Ritchhart come to campus in August to engage with us for a full-day workshop focused on exploring the book more deeply and discussing and practicing the strategies he proposes. Mr. Ritchhart opened the session with a powerful quote, one that we struggle to accept but all know to be true: "Any lesson sinks or floats based on the culture of the classroom." How often I have spent hours crafting a beautifully structured lesson, only to see it fall short as I had not yet built the necessary trust in my classroom! How often I have observed a classroom teacher with all the credentials and training in the world fall flat with a lesson because the teacher failed to find relevance and connection with the students! How often have I seen a brilliant mathematician fail to motivate a group of students because of an inability to engage them in the thinking and learning process? Thinking and learning are, of course, an intellectual pursuit, but we must not fail to see them also as a social endeavor.
What I love most about Echo Horizon is the fact that each and every faculty and staff member is wholeheartedly committed to the pursuit of a culture of thinking where we partner intellectually and emotionally with our students to learn, discover, question, and marvel at the world around us. Lev Vygotsky, an early 20th-century developmental psychologist who created a theory of child development that focused on the influence of culture on a child's growth and development, said in his seminal work on the zones of proximal development that "Children grow into the intellectual life of those around them." We are dedicated to ensuring that Echo Horizon is a vibrant intellectual learning community where children are surrounded by peers and adults who challenge and inspire them to reach their fullest potential as they grow their minds and hearts. We are so excited to partner with you—parents and guardians—this year and in years to come to surround our Hawk scholars with a meaningful intellectual and social environment in which to grow, thrive, and connect.