Return to Headlines
Echo Horizon School Announces Peggy Procter as New Head of School
PEGGY PROCTER TO LEAD ECHO HORIZON BEGINNING FALL 2017
Click here to read Peggy's bio and philosophy statement.
Over the years, as Head of Echo Horizon School, Martha Schuur's vision, passion for education, and commitment to Echo Horizon's core values have been inspiring and impactful. Consequently, it is with mixed feelings that we announce the retirement of Martha Schuur at the end of the 2017 school year.
During her tenure with Echo Horizon, Martha's influence has been transformative. Our enhanced curriculum, heralded I2 program, core values and small class sizes continue to reinforce Echo Horizon's status as a leader in multi-dimensional learning, inclusiveness and character education.
As an educator faithful to the Echo Horizon community, Martha's decision to retire was entirely based on her desire to stay connected with her family. Recently Martha has experienced transitions in her personal life. Most significantly, Martha's recently retired husband, her daughters and their families are all looking to permanently relocate, work, and live in Central Oregon. Martha recognizes that she cannot keep up her complete dedication and long term commitment to Echo Horizon in the absence of the family we all know is so important to her.
Fortunately, the timing of her announcement coincided with an unprecedented opportunity. Over the past few weeks, the Executive Committee of the Board of Trustees has been exploring potential candidates and formulating a succession plan to share with the Echo Horizon community. During that time, the Committee learned of a truly exceptional and ideal candidate who was seeking a new leadership role. She was approached, and she enthusiastically applied for the position. After due consideration by the Executive Committee and the strong endorsement of Martha Schuur, the Board of Trustees met with this candidate and were beyond impressed. The Board unanimously voted to extend an offer and she has accepted.
With great passion and unequivocal excitement, we are pleased to announce and welcome Margaret "Peggy" Procter as Martha's successor and the new Head of Echo Horizon School starting in the Fall of 2017.
Put simply, Peggy is wonderful. And we're so eager for all of you who don't know her to have the chance to meet her. She is currently Director of Upper School at the Windward School. Peggy joined Windward in 2009. Prior to Windward, she served as Dean of Students at the La Jolla Country Day School and Dean of Juniors and Seniors at the Branson School near San Francisco. Peggy received her B.A. in Government and Spanish from Dartmouth College and her M.A. in Spanish from Middlebury College in Madrid, Spain.
Peggy is currently chair of Windward' s Writing and Rhetoric Initiative. She developed the school's STEAM, Global, and Entrepreneurship programs and serves as an advisor to the prefects, Challenge Success, and GirlUp committees.
Click here
to read Peggy's bio and philosophy statement.
As a uniquely qualified candidate, Peggy's strong desire to join Echo Horizon was inspired by the impressive nature of our students and families, "I have watched many Echo Horizon graduates thrive as scholars and citizens of character at Windward School, reinforcing Echo Horizon's reputation as a transformational educational institution." She is passionate about our core values, heritage and mission of educating children in a collaborative environment that is both academically challenging and developmentally appropriate.
To ensure Peggy has a seamless transition during her first year, and support current 5th grade families as they apply to middle schools, Martha Schuur will remain on staff in a part time role throughout the 2017/2018 academic year.
This is an exciting time for Echo Horizon School. Peggy Procter represents a bold and vibrant leader who will honor our children's unique strengths and continue to energize the Echo Horizon community. She welcomes "the opportunity to nurture and grow the special community that Kent and Carol Landsberg created and that Martha Schuur, the Board, and the faculty and staff have transformed so beautifully."
If you would like to get to know Peggy Procter in person, please join her at any of two upcoming informal school events:
Meet Peggy Procter Wine Reception on 11/2 from 7:00- 8:30 PM
BYOC with Martha and Peggy on 11/4 from 8:30- 9:30 AM.
Thank you to Martha Schuur and Gary Weisserman for your leadership during this selection process, and to the members of the Executive Committee for your diligence and commitment (Pamela Kelly, Jon Glaser, Akeem Ayeni, Mary Brussell, Ken Nakayama, Darren Dworkin, and Eraka Bath).
Most of all, thank you to all of our families for your involvement and support as we continue to build on our foundations of respect, inclusiveness, self-reliance, and best educational practices.
Warm Regards,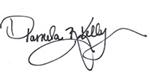 Pamela Kelly
Chair of the Board of Trustees