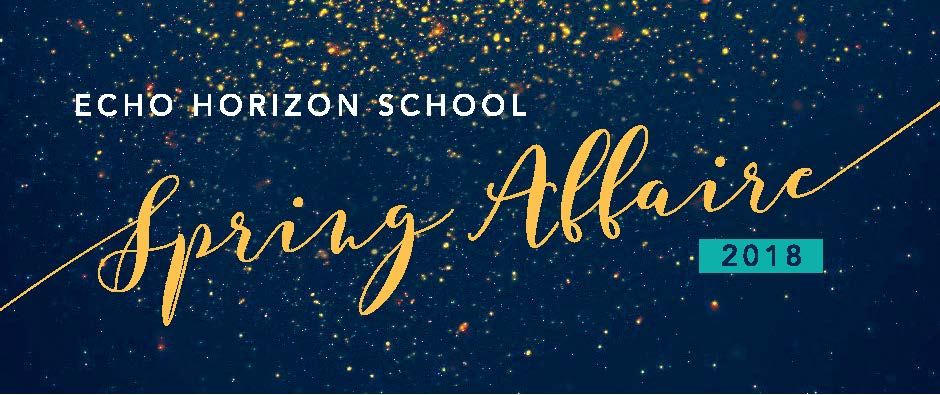 Mark your calendars for Saturday, May 12, 2018 at the Skirball Cultural Center! Join us as we celebrate 35 years of Echo Horizon School!

Sponsorship and ticket information to come.

Echo Horizon School's Spring Affaire is our annual fundraising event, designed to bring our parent community together for an evening of cocktails, philanthropy and fun! There are many ways to get involved in helping to plan the Spring Affaire.

SOLICITATION OF SILENT AUCTION ITEMS, September - April If you are interested in donating or soliciting items, services or gift certificates for this event, this is the position for you! We are looking for solicitation help as well as happy to take straight donations. Click here to download the auction form.

SOLICITATION FOR CHARITY BUZZ EXPERIENCES, September - April Throughout the year we post "celebrity" or "Hollywood" experiences online with Charity Buzz. Through the generosity of our Entertainment, Music and Sports industry parents and friends, we hope to secure ten to fifteen experiences that we can promote utilizing Charity Buzz.com and their nationwide bidders. If you can donate or help us in this role please let us know!

For questions, please contact Maggie Raiken. Thank you!