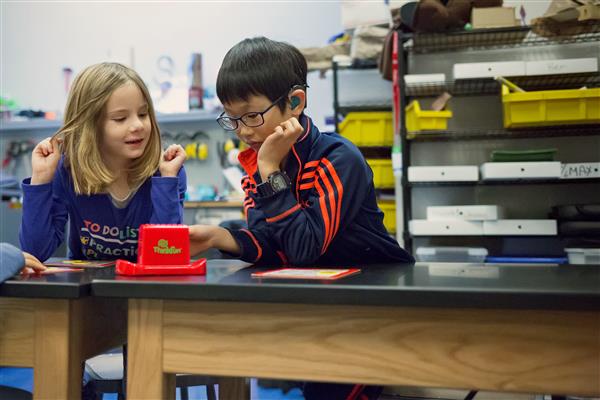 The Echo Center was founded in 1970 to integrate deaf and hard-of-hearing (DHH) students into the hearing world. Carol Proctor and Kent Landsberg established Echo Horizon School in 1983 as a mainstream environment in which students with hearing loss could work and learn alongside their hearing peers. Today, DHH students comprise 15 percent of the Echo Horizon student body.

Listening and spoken language skills are promoted on a daily basis by utilizing personal and classroom hearing technology, and through a collaborative teaching model. All DHH teachers have master's degrees from accredited listening and spoken language graduate training programs and credentialed in their fields.

At present, we are the only school west of the Mississippi to provide listening and spoken language mainstream education to our students who are deaf and hard-of-hearing, contributing to the rich diversity of our greater community.