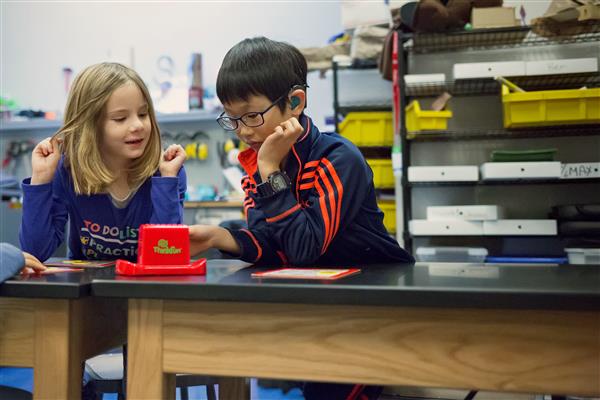 Founded in 1970 as the Oral Education Center, the Echo Center's goal has always been to integrate deaf and hard of hearing (DHH) children into the hearing world by teaching them to listen and to speak.

In 1983, Echo Horizon School, a mainstream environment in which students with hearing loss can work and learn alongside hearing peers, was established. In 1996, the school site underwent a complete renovation and was rededicated as the Kent H. Landsberg Echo Horizon School and Carol L. Proctor Echo Center. Today, we are more commonly known as Echo Horizon School.

At present, we are the only school west of the Mississippi to provide auditory-oral mainstream education to the 10% of our students who are deaf and hard of hearing, contributing to the rich diversity of our greater community.